Grass Fed or Grain Finished Beef
The Great Debate: Grass Fed vs. Grain Finished Beef. You may wonder which is better, which is healthier, which tastes better, which is more cost effective, which you should choose – and maybe you have heard strong opinions one way or the other. At Patterson Ranch, we do both, so there's no arguing here! All of our beef is pasture raised and grass fed. When you are ready to make your choice of beef, you can choose from grass finished or grain finished beef. All of our cattle that are put into the beef program have no added hormones and are antibiotic-free. Cattle that have had antibiotics are excluded from the beef program. Our beef is hand-picked by Matt Patterson.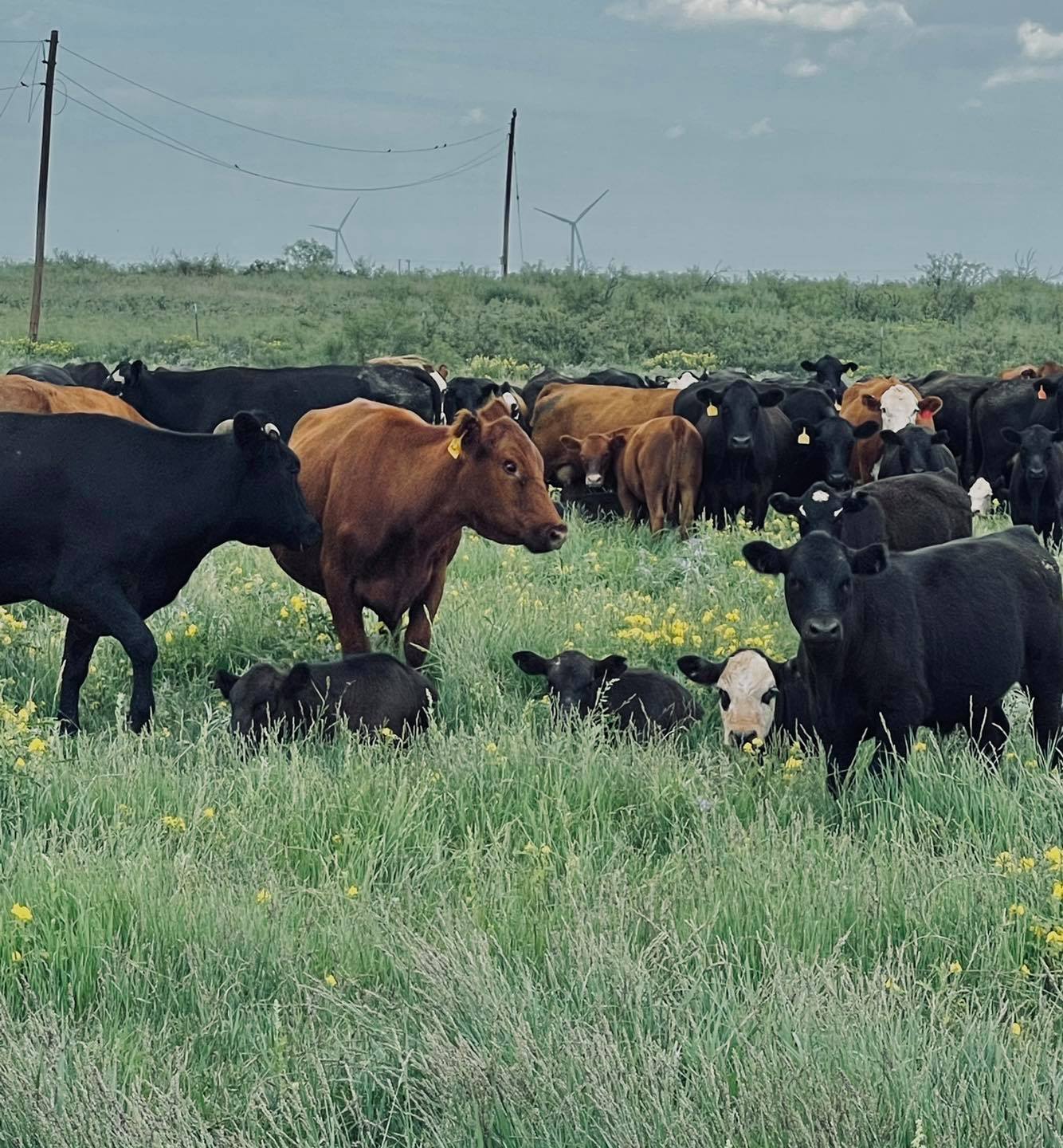 Patterson Ranch grass finished beef is available for your purchase! Because our beef has been picked by hand to ensure quality and taste, you do not have to worry about antibiotics, added hormones, or bland meat. Our grass fed beef is packaged safely in a state-approved facility and frozen to ensure our customers get the freshest cuts available at the Wolfforth Farmers Market. You can purchase Patterson Ranch grass fed beef by the slice or by the pound. From our local ranch to your plate, you can trust that the grass fed beef from Patterson Ranch is fresh, delicious, and free of all the bad stuff. We proudly serve families around Lubbock, Texas.
While all of our cattle feed on grass, you can choose whether you would like your beef grain or grass finished. Our grain fed beef is raised on a family ranch outside Whiteface, less than an hour from Lubbock. We work hard to ensure that our beef is the best for you and your family. Our beef is hand picked for quality assurance, and cattle that have received antibiotics are excluded from our beef program. To get delicious and high-quality grain fed beef in Lubbock and its surrounding areas, get in touch with us today or visit us year round at the Wolfforth Farmers Market on Saturdays from 10-2.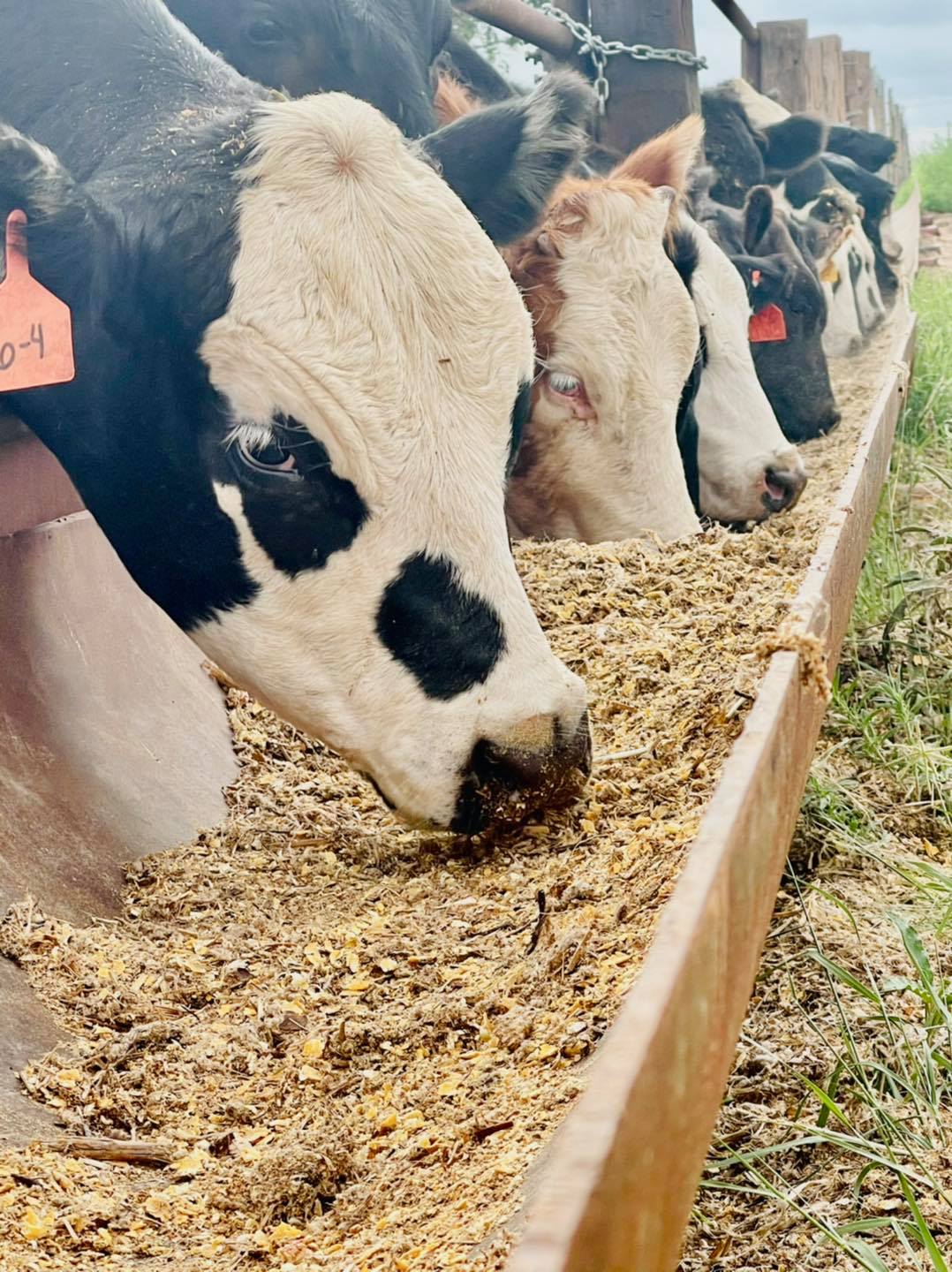 When you choose Patterson Ranch for your beef, you can do more than make a purchase of our cuts. Patterson Ranch has options for you! We offer everything from a box of our most popular cuts of beef to beef quarters, halves, and wholes. If you have any questions regarding our beef, get in touch with us! We are happy to help you figure out what option might be best for you.
Check Out Some of Our Products